Minecraft Story Mode tựa game khá kén người chơi tuy nhiên tựa game này khá nổi bật trong thị trường video game hiện nay và cũng trở lên khá nổi tiếng.
Xem thêm: Tải game Minecraft Story Mode: Season Two cho Mac All Episode 5/5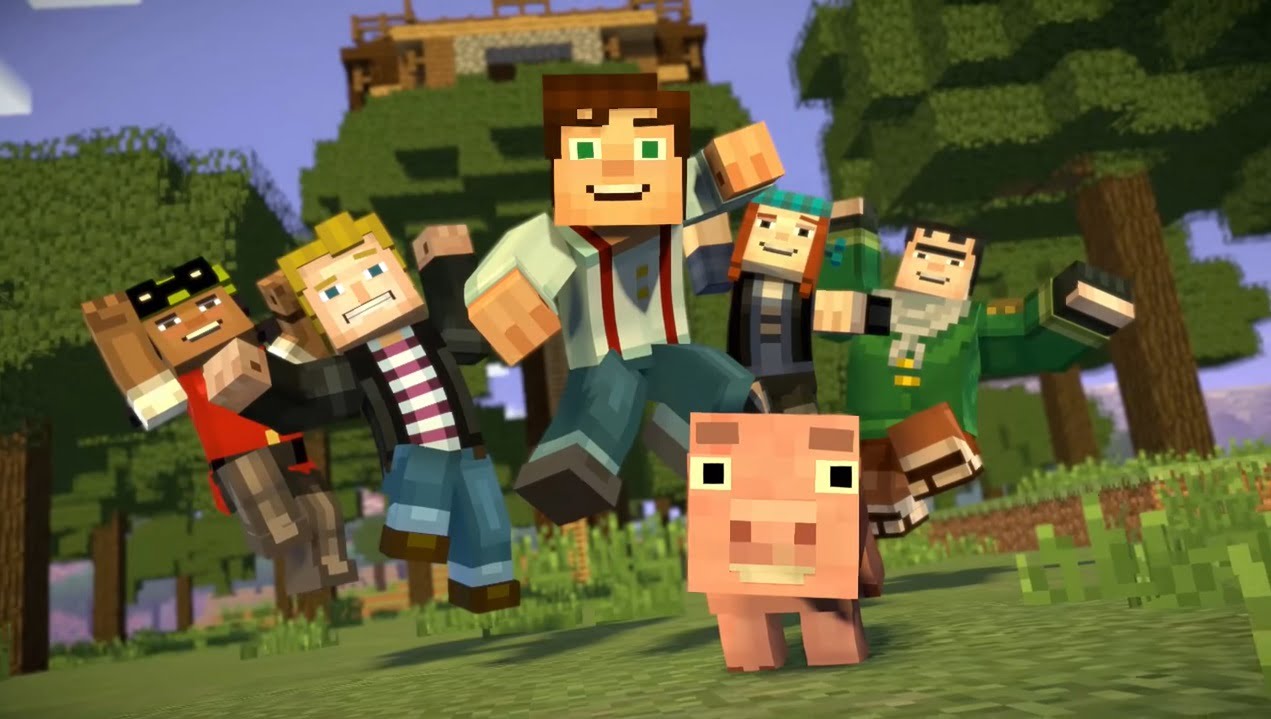 Minecraft: Story Mode đi theo hướng nhập vai với một cốt truyện rõ ràng, chia thành nhiều phần khác nhau. Bên cạnh đó, thế giới game sẽ trở nên phong phú hơn với sự xuất hiện của hàng loạt nhân vật mới.
Cốt truyện
Trong game người chơi sẽ điều khiển nhân vật chính mang tên Jesse. Ông và nhóm bạn của mình đã bất ngờ khám phá ra một thế giới bị lãng quên trong khu vực Ender Dragon. Chính lúc này, họ phải tìm ra The Order of the Stone để giải cứu nơi đây cũng như tính mạng của mình.
Theo đó, mỗi thành viên trong nhóm sẽ giữ một vai trò riêng và khá đầy đủ sở trường khác nhau như Warrior, Redstone Engineer, Griefer, và Architect…
Minecraft: Story Mode sẽ có sự góp mặt của hàng loạt cái tên nổi tiếng khác như Brian Posehn, Ashley Johnson, Scott Porter, Martha Plimpton, Dave Fennoy, Corey Feldman, Billy West, và Paul Reubens…
Download Minecraft Story Mode cho Mac
Chú ý: Link tải về đã bao gồm đầy đủ 8 phần.
Yêu cầu hệ thống:
OS: Lion (10.7.X) trở lên
Processor: 2.3 Ghz Intel
Memory: 4 GB RAM
Graphics: 512 MB NVidia or ATI graphics card
Storage: 3 GB available space