Minecraft Story Mode: Season Two cho Mac là một tựa game mô phỏng phiêu lưu sáng tạo cực hay. Đây là mùa hai với một câu chuyện bí ẩn mới đang chờ bạn khám phá ở phía trước.
Xem thêm: Minecraft Story Mode cho Mac (bao gồm đủ 8 phần)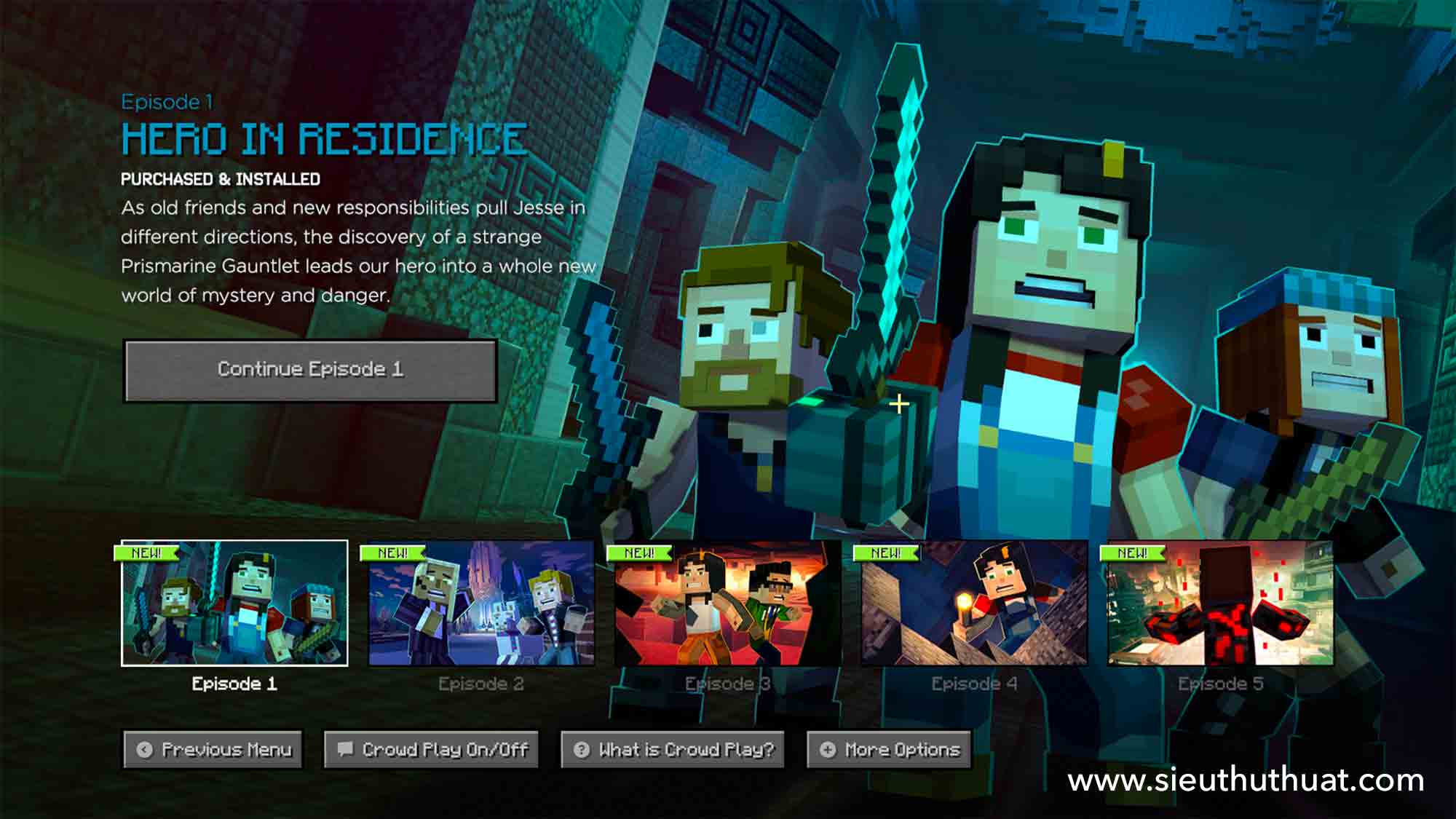 Minecraft Story Mode – Season Two là phần tiếp theo trong series game Minecraft: Story Mode của hãng Telltale Games. Người chơi sẽ tiếp tục chuyến phiêu lưu hành động trong thế giới mở Minecraft với rất nhiều công việc cần phải làm.
Cốt truyện
Tiếp tục khai thác và phát triển câu truyện của nhân vật Jesse trong thế giới Minecraft. Bây giờ Jesse và nhóm của mình đã đánh bại Wither Storm, cứu thế giới và trở thành những anh hùng nổi tiếng khắp mọi nơi, cuộc sống đã trở nên phức tạp hơn.
Với nhiều trách nhiệm hơn và ít thời gian hơn cho cuộc phiêu lưu, tình bạn cũ đã bắt đầu biến mất – khi bàn tay của Jesse đã được trang bị thêm găng tay sắt thuộc về một ngôi đền cổ thụ dưới nước. Cùng với bạn bè cũ và đồng đội mới, Jesse bắt tay vào một cuộc hành trình hoàn toàn mới với những lựa chọn khó khăn.
Game bao gồm đầy đủ 5 Episode:
Episode 1: Hero in Residence
Episode 2: Giant Consequences
Episode 3: Jailhouse Block
Episode 4: Below the Bedrock
Episode 5: Above and Beyond
Minecraft khá kén người chơi nhưng nếu bạn là fan của thể loại Story Tree Game thì chắc chắn không thể bỏ qua tựa game như thế này.
Tải game Minecraft Story Mode: Season Two cho Mac
Đây là link bao gồm đầy đủ cả 5 Episode. Game đã được test chơi tốt trên iMac 10.12 và Macbook 10.13. Nếu gặp lỗi vui lòng để lại bình luận ở bên dưới bài viết này nhé.
Chúc các bạn vui vẻ!