This War of Mine là tựa game sinh tồn tuyệt vời mà bạn không nên bỏ lỡ, mặc dù đã được phát hành cách đây hơn 3 năm, tuy nhiên siêu phẩm của 11 Bit Studios dường như chưa bao giờ hết hot.
This War of Mine cho Mac đã để lại một ấn tượng cực kỳ sâu sắc trong lòng các game thủ, đồng thời trở thành một tượng đài thật sự trong làng game phiêu lưu sinh tồn, với lối chơi phá cách cùng đồ họa độc đáo.
Nội dung game
Điểm tuyệt vời nhất của This War of Mine chính là sự đa dạng về cốt truyện, cả khi mở đầu lẫn khi kết thúc. Mỗi nhân vật đều có một mảnh đời riêng, cá tính riêng, cảm xúc và phản ứng khác nhau đối với những sự kiện đã, đang và sẽ xảy đến, cùng những kết thúc cũng cực kỳ khác biệt. This War of Mine có thể mang tới hàng trăm, thậm chí hàng ngàn những kịch bản và diễn biến khác nhau, tùy theo quyết định và lựa chọn của người chơi.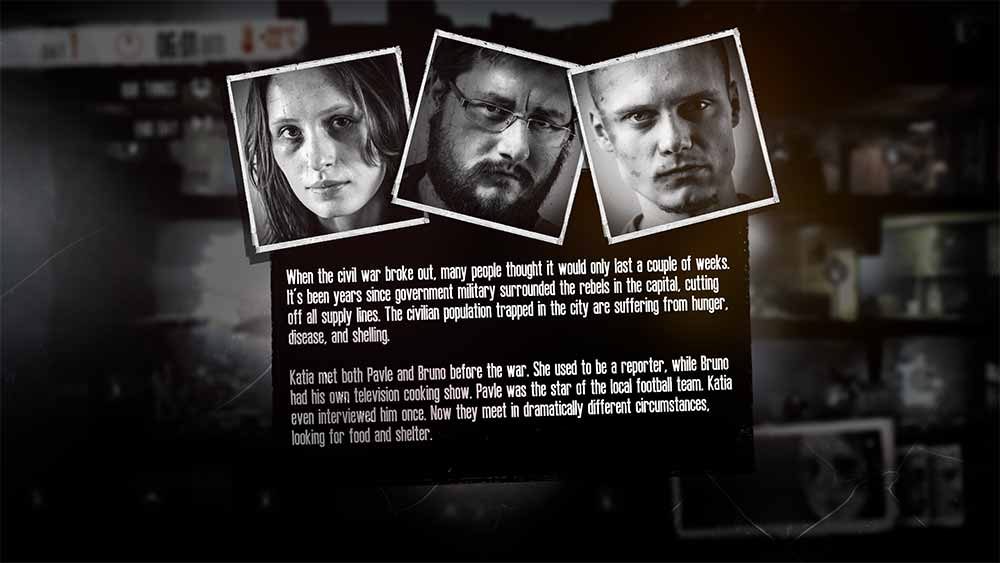 Nền tảng đồ họa của game không chỉ ấn tượng mà còn vô cùng phù hợp với bối cảnh chiến tranh. Chính sự tương phản rõ nét giữ sắc đen và trắng, cùng những nét vẽ tay thô cứng, "mạnh bạo", đã khắc họa đầy đủ một thế giới u ám, tàn khốc và hỗn loạn. Sự điêu tàn của thành phố, cái đói, cái rét luôn đe dọa từng ngày từng giờ, tất cả đều được thể hiện vô cùng tỉ mỉ và sống động.
Tải game This War of Mine cho Mac v6.0.7
Hướng dẫn:
Tải về, giải nén và cài đặt game
Cài đặt thêm các bản DLC trong folder DLCs
Thưởng thức game!