Nếu bạn muốn tải nghiệm một tựa game vừa buồn cười, vừa quái dị thì mời bạn thử chơi ngay tựa game Guts and Glory này, tuy mục tiêu trong game khá đơn giản nhưng không phải dễ dàng để vượt qua đâu nhé.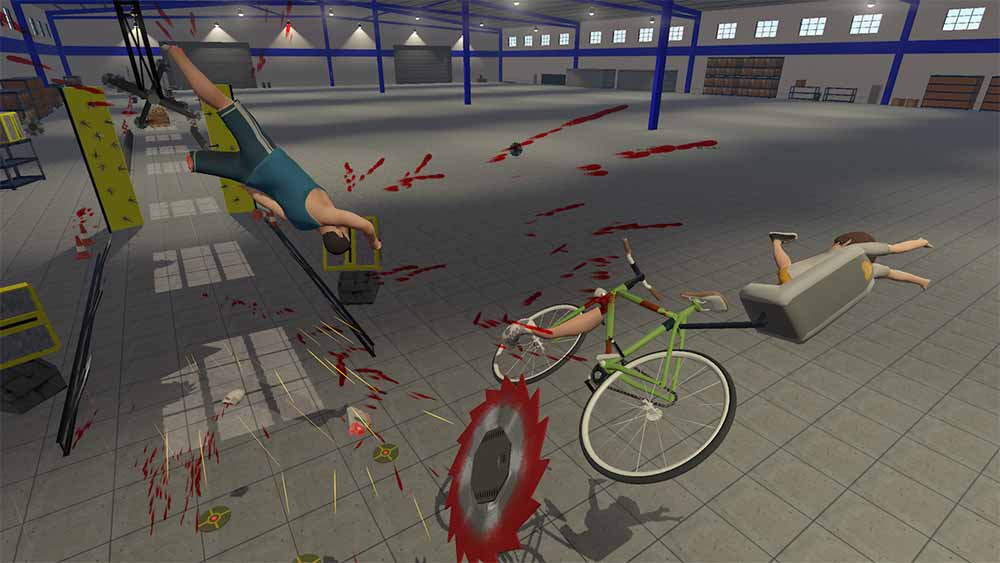 Tựu game điên rồi nhất trái đất
Luật chơi Guts and Glory rất đơn giản, nhiệm vụ của người chơi chỉ là lái một loại xe nào đó từ A đến Z theo những checkpoint được thiết lập sẵn trong màn chơi. Nghe có vẻ dễ ợt nhưng đây không phải là một tựa game đua xe như bạn mong đợi, thậm chí trong nhiều trường hợp người chơi còn phải lái xe tốc độ ngang với ốc sên để vượt qua số lượng màn chơi khá đa dạng mà trò chơi mang tới. Vấn đề ở chỗ, trong khi bạn mải lái xe đến đích thì toàn bộ môi trường màn chơi đều được "vận động" hết mức để ngăn bạn về đích!
Tóm lại Guts and Glory có thể là một sản phẩm giải trí mang đến cho bạn nhiều niềm vui sau một ngày dài mệt mỏi, nó vừa có yếu tố hài hước vừa thú vị sau những màn chơi hấp dẫn mà nó mang lại.
Tải game Guts and Glory cho PC miễn phí
Hướng dẫn: Chỉ cần tải về chạy thẳng file game là chơi thôi.
Cấu hình tối thiểu:
HĐH: Windows 7 trở lên
Bộ xử lý: 2 GHz Dual Core
Bộ nhớ: RAM 2 GB
Đồ họa: GeForce GT 650M / Radeon R9 M375 hoặc card đồ họa cao hơn
DirectX: Phiên bản 9.0c
Dung lượng: 6 GB dung lượng trống
Card âm thanh: Tương thích DirectX 9