Dragon Throne Battle Of Red Cliffs tuy ra đời tận năm 2002 nhưng cho đến nay nó vẫn là tựa game hay và đáng chơi, một thời tuổi thơ hôm nay mình sẽ chia sẻ lại link tải game Dragon Throne Battle Of Red Cliffs.
Nội dung game
Vào tháng 7 năm 208, sau khi trấn an miền Bắc, Tào Tháo đã tập hợp quân đội của mình và hướng về phía Nam với mục đích thống nhất vương quốc. Sau một loạt các chiến công nhanh chóng, Tào Tháo đã trở nên kiêu ngạo đến nỗi anh đã đánh giá thấp đối thủ Tôn Quyền và Lưu Bị và đã bị thất bại rất nặng lề. Sau trận Red Cliffs, sự phân chia vương quốc thành ba phần bắt đầu hình thành.
Tựa game dựa trên Trận Xích Bích khá nổi tiếng với lối chơi giống y như các trò dàn trận khác tức là cũng lấy nông dân thu thập tài nguyên, xây dựng nhà cửa, tạo lính, nâng cấp công nghệ rồi cuối cùng dẫn quân đánh bại và tiêu diệt đối phương.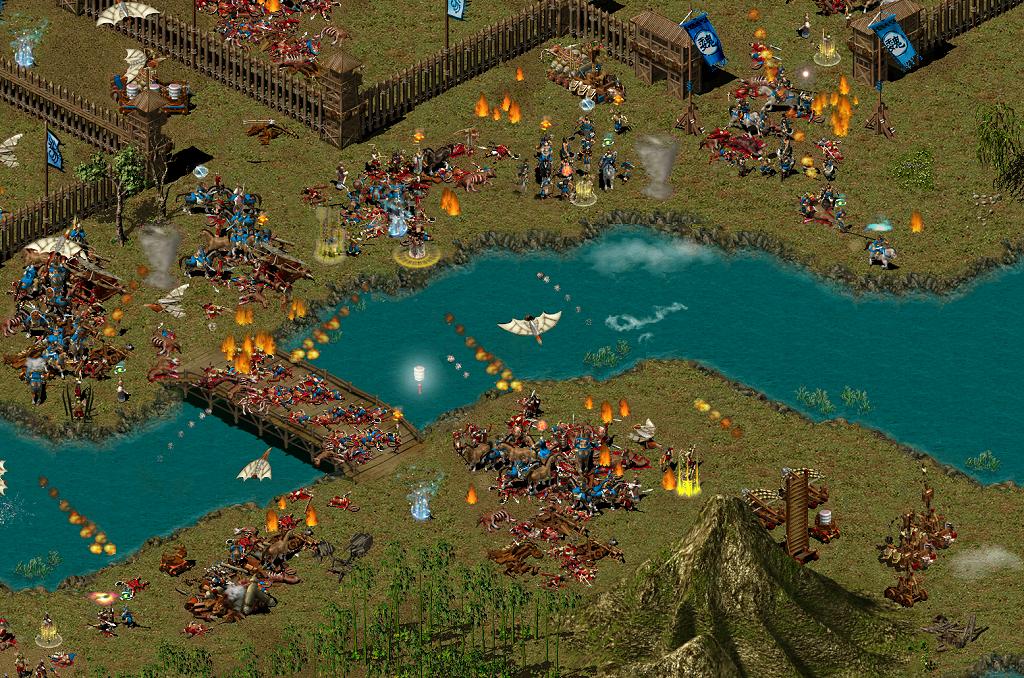 Nguồn tài nguyên trong game khá quen thuộc bao gồm gỗ, lương thực, ngũ cốc, sắt, rượu và gốm.
Về chủng loại quân thì có bổ sung thêm những đơn vị quân, công trình và công nghệ mới cùng những chiêu thức mới của tướng lĩnh góp phần làm đa dạng hóa quân đội của người chơi.
Tính năng trò chơi
Chiến binh chọn từ hơn 40 kỹ năng khác nhau.
Hệ thống đa bản đồ cho phép bạn tách riêng chiến trường và phát triển.
Có thể chơi qua mạng Lan từ 2 đến 8 người chơi.
Tất cả đồ hoạ và hình ảnh động được vẽ và mô phỏng theo lịch sử Trung Quốc.
Download game Dragon Throne Battle Of Red Cliffs